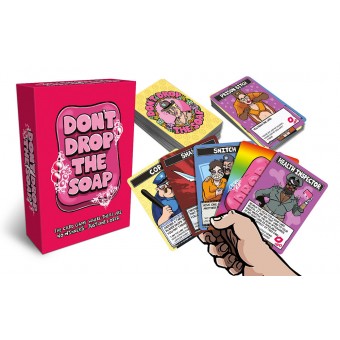 Beschikbaarheid:

Op voorraad

Model:

FFOX001

Levertijd:

1-2 werkdagen

Merk:
Omschrijving
In dit spel moet je niet winnen, maar proberen niet te verliezen.
Don't Drop the Soap is een hilarische party game die zich afspeelt in de douche van de gevangenis.
Probeer met behulp van de kaarten je tegenstander zover te krijgen dat hij of zij enkel nog een zeep kaart kan spelen, want elke beurt MOET je 1 kaart spelen, speel je het zeepje dan ben je af.

Het doel? Probeer niet de zeep te laten vallen, want dan...
Leeftijd: 18+
Spelers: 3-6
Speelduur: 15 min
Beoordelingen (0)
Beoordeel
Note: HTML-code wordt niet vertaald!

Verder